Artist's Statement
http://www.saatchiart.com/ellinpollachek
I was a young girl who loved taking pictures. At first they were of friends and family but once I reached my teen years I expanded my horizons. I'd hop on the #107 bus from Newark to Manhattan and focus on people who were unlike any I'd ever known. I'd walk from Port Authority, south to Greenwich Village and then onto the Bowery.
I certainly didn't think of myself as a photographer. In fact, I didn't think of my 'self' at all. I was invisible; or so it seemed. Those closest to me never really saw me and those who thought they did, saw a person with whom I never identified.
One day I came across The Family of Man, a collection of images of a show curated by Edward Steichen, the director of MoMA's Department of Photography at the time. Steichen's compilation stunned me. I had never realized that uncelebrated people, whose only achievement was their humanity, could actually be celebrated.
Photography is a form of alchemy and the gold is the image. A photographer sees an image, sometimes it's only in her mind, but she takes the picture and the magic begins. Sometimes in the camera; other times in the darkroom.
As was the case with many photographers at the time, I began with black and white. But I didn't see the world in black and white. I saw color all around me so I switched to Kodachrome 25 which, in my opinion, was the best film ever created. The only problem with slide film is that it doesn't allow for working in the darkroom. One can't make an image outside of the camera. What Kodachrome has allowed me to do, however, is to take a 30 or 40 year old image and "re-present" it, as Ansel Adams would say, in my digital darkroom.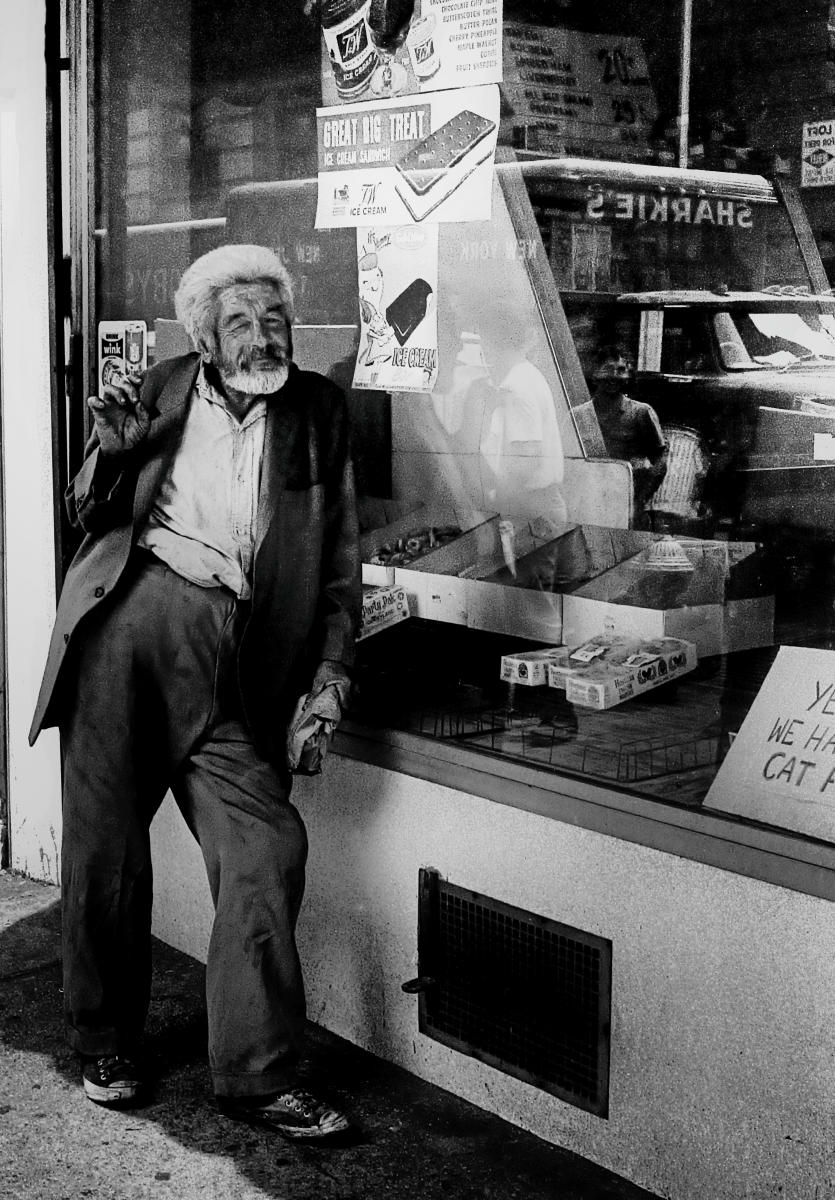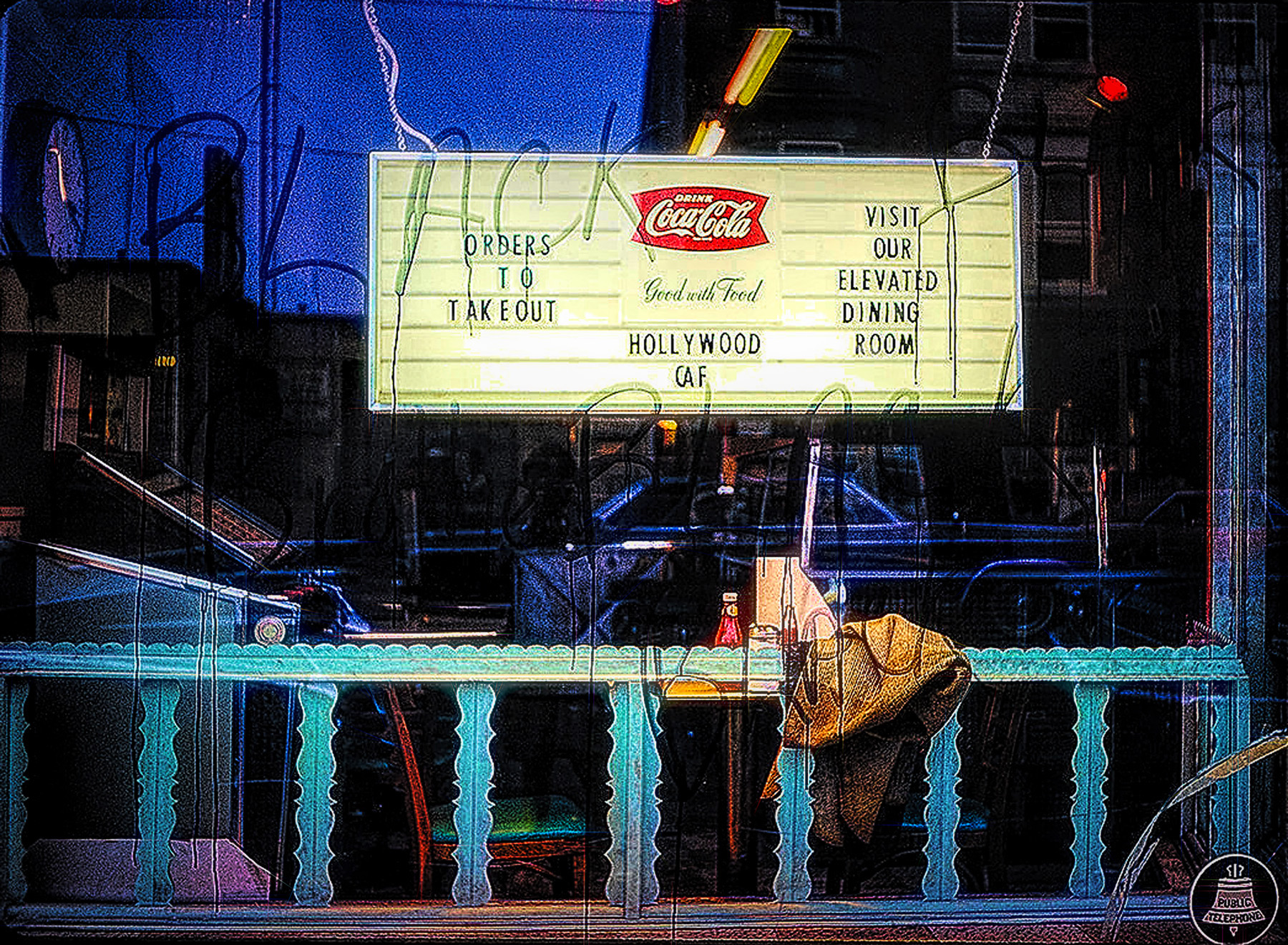 I see photography as a form of alchemy; the gold is the image. First there is the picture. Then the magic begins. Sometimes in the camera, at other times in the darkroom. It's what Ansel Adams talked about when he says the photographer 'makes' or 're-presents' the picture.
I took this picture in a small village in India in 1979 with Kodachrome 25 slide film. Note how well the film has held up.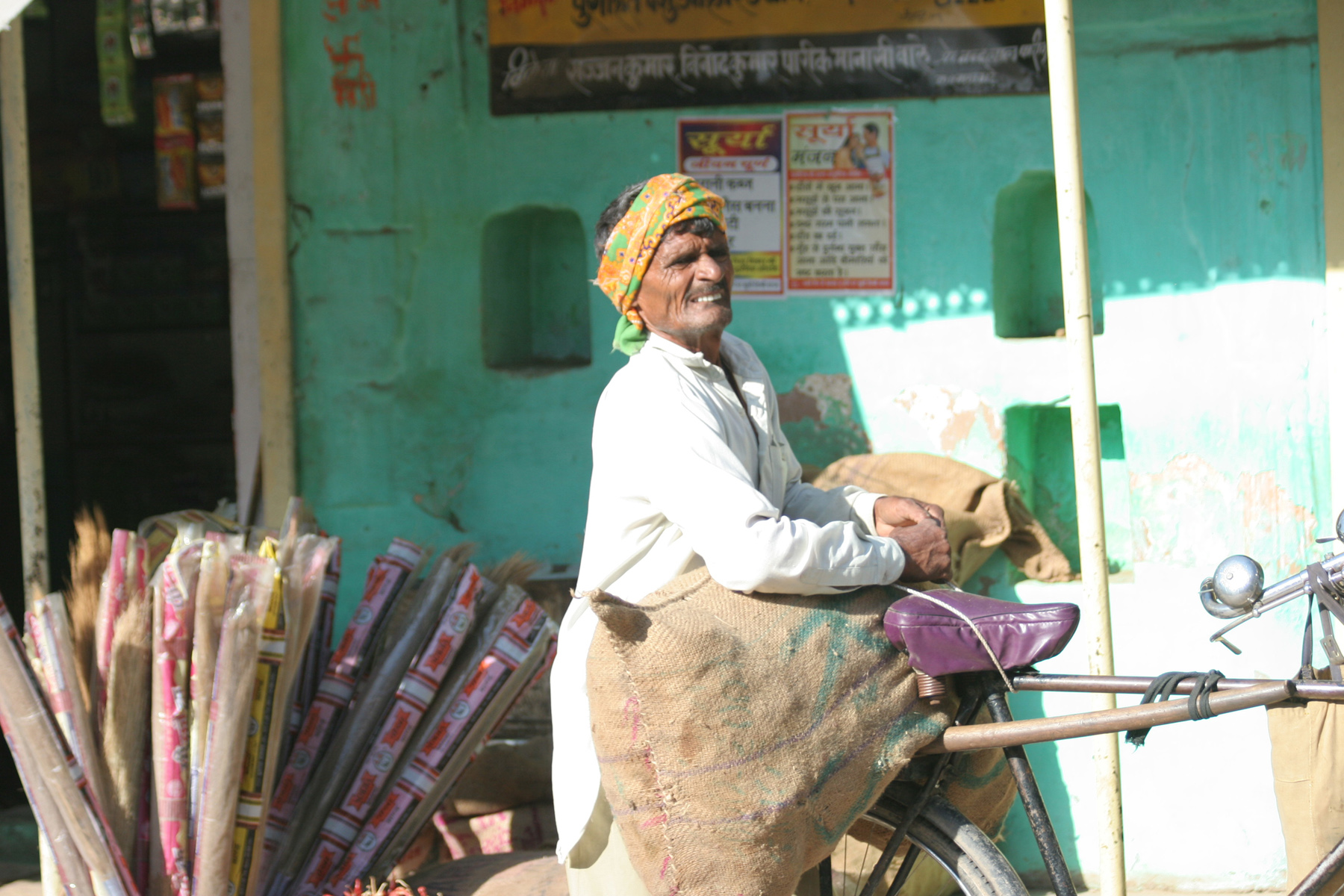 It was the man who captured my attention, not only because of how time had written itself across his face and the painted turquoise wall behind him, but because of the heavy burlap bag filled with goods he had just purchased from that small village store. It was a very hot day, but that hadn't deterred him from making the journey on his bicycle over unpaved dusty village roads that are covered with rocks often dislodged by vehicles and farmers herding their cattle. Snakes are always out and about sunning themselves. The distance he had to cover to get here is unknown.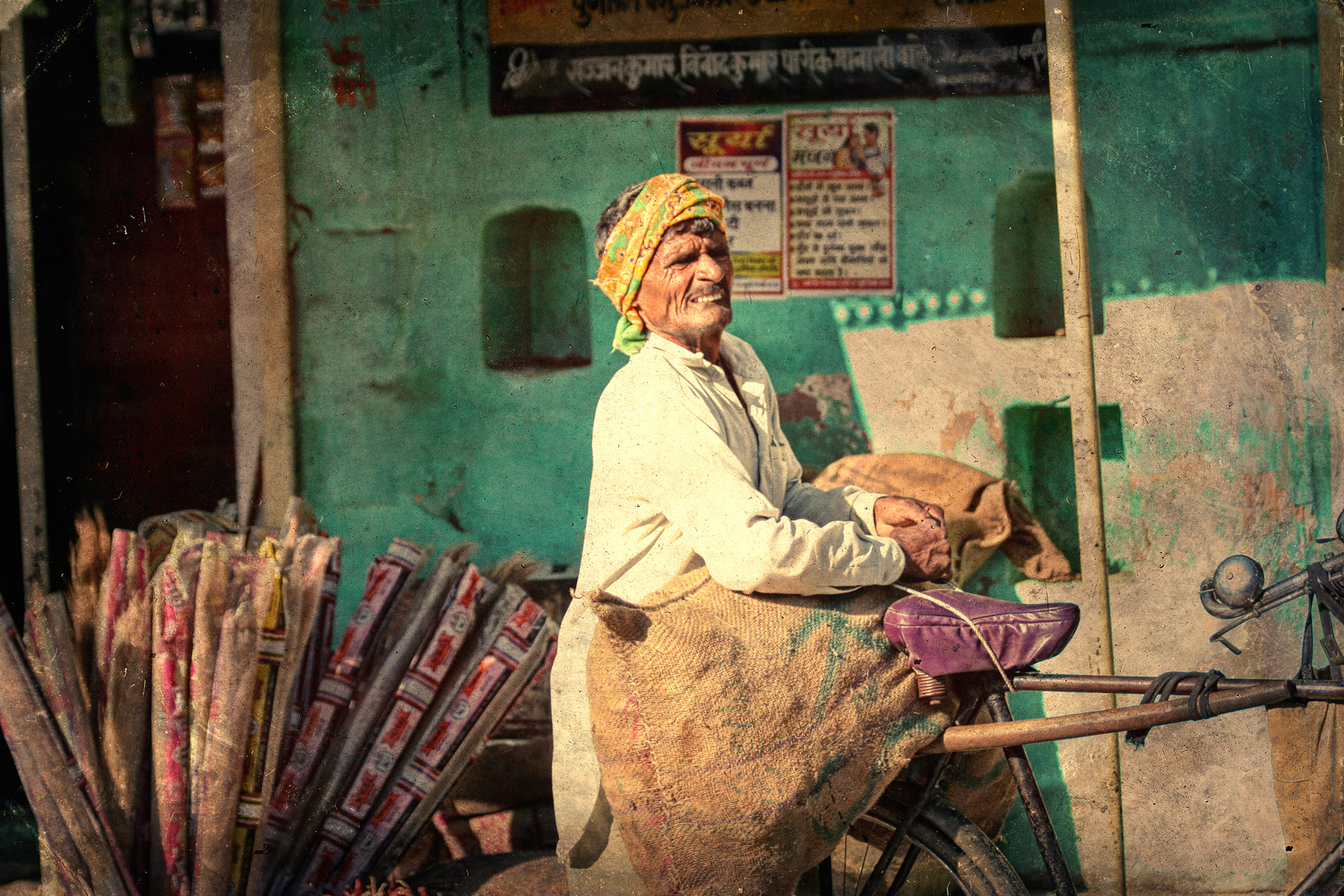 Forty years later, with the help of my digital darkroom, I have re-presented the image. By removing the glare from the wall and the man's kurta and then by adding scratches, the image takes on a painterly quality.
My intention is not to create a signature, recognizable style. Within each image I sense a tone or feeling or color that needs to be extracted and made more subtle or exaggerated, and that is how I work. The changes are intuitive and personal, as are the subjects I select. I like to follow Walt Whitman's way of thinking:
"Do I contradict myself? Very well, then I contradict myself. I am large, I contain multitudes."
Leaves of Grass